Calibration Labs in Bangladesh Accreditation Board (BAB) is the national master with obligation of the accreditation in Bangladesh. It offers accreditation programs for various types of congruity assessment bodies, for instance, inquire about focuses, affirmation bodies, examination bodies, getting ready foundations or individuals according to the pertinent International Organization for Standardization (ISO), International Electro particular Commission (IEC), and other authoritative benchmarks and national checks.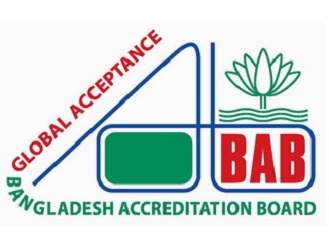 BAB is the statutory body set up in 2006 as a self-decision relationship responsible for refreshing the quality affirmation system and likeness examination procedures in Bangladesh and enhancing the affirmation and affirmation of things and organizations in around the world, neighborhood and nearby markets.
Our Functions:
Accreditation of Testing and Calibration and Medical Laboratories confirming to ISO/IEC 17025, ISO 15189
Accreditation of Certification Bodies IS0/IEC 17021, IS0/IEC 17024, ISO/IEC 17065
Accreditation of Inspection Bodies ISO/IEC 17020
Setting up MRA and MLA with Regional and International Forums, and team up with appropriate national, regional and overall relationship in accreditation.
Brains Training Programs, class symposium, and Proficiency Testing
Harmonization of Standards and Requirements and Exchange of Information
National Metrology Laboratory (NML-BSTI) Download http://bsti.portal.gov.bd/
02
Preparing Institute for Chemical Industries, Polash, Narshindi Download Voluntary Suspension from 05 May 2018 http://www.bcic.gov.bd/
03 Calibration Laboratory, Dysin International Ltd. Download Voluntary Suspension from 25 September 2016
04 OTS (Pvt.) Ltd., Dhaka Download http://www.otsbd.com/
05 Instrumentation Engineering Services Ltd., Dhaka Download http://www.ieslbd.com/
06 Resource Instrument and Measurement Enterprise (RIME), Dhaka Download www.rime-bd.com
07 SGS Bangladesh Limited, Calibration Lab, Dhaka Download https://www.sgsgroup.com.bd/
08 Quality Calibration Solutions (QCS) Private Limited Download http://www.qcspl.com.bd/get in touch with us-2/
09 Standard Calibration Services (SCS) Private Limited, Mirpur, Dhaka www.scsbd-ltd.com